Whirly Birds are so cool!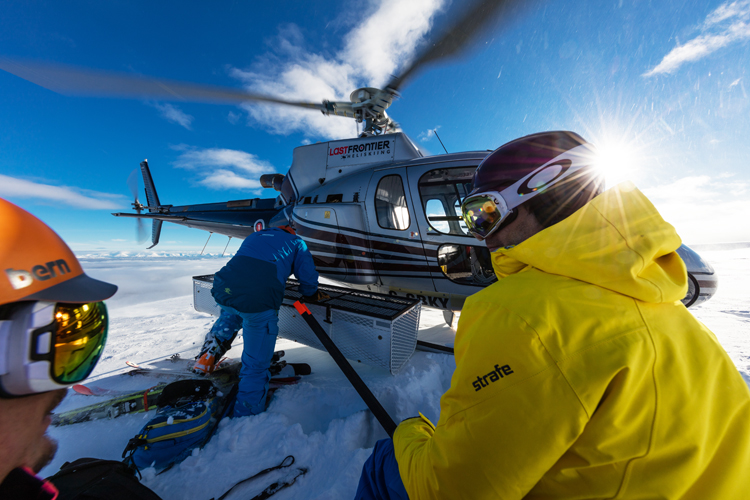 Helicopters are just so dang cool! Here is a shot of John and Todd at getting drop off first thing in the morning at what feels like the top of the world. We were on a trip to Last Frontier Heliskiing on the edge of the Earth in search of epic terrain and mind blowing vistas...
Stay tuned for the full article.