The Upside Down Fan by Raffaele Iannello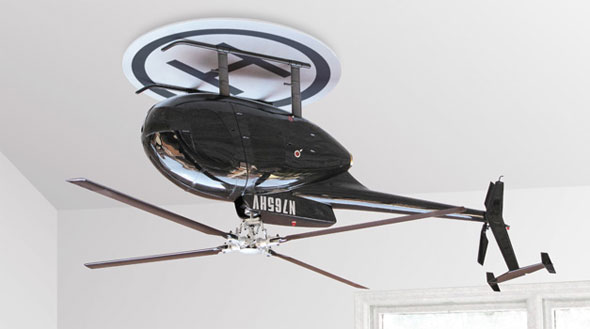 We saw this on a designer website and had to post it. I mean, what heliskiing addict wouldn't want this in their house?! The model is to scale of the original copter and comes complete with a remote controlled motor that can be adjusted to three different speeds.
With this machine hanging in your bedroom, you would be sure to have dreams of heli skiing all summer.