It's like wearing a sheep on your back, but less smelly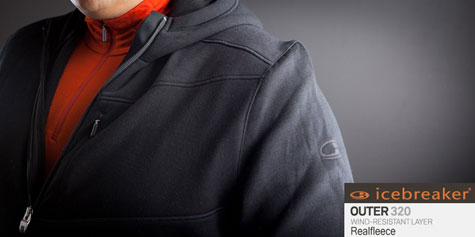 Icebreaker, which pioneered merino outdoor clothing in 1994, is introducing Realfleece in its Fall/Winter 2010 collection. The helitracks.com team has been outfitted with realfleece this year and it is comfy and toasty. Add this to an already great selection of base layers, and Icebreaker has everything you need to stay warm this winter.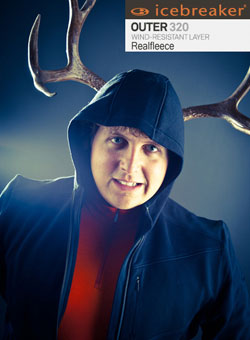 Realfleece is a premium natural alternative to a synthetic fleece – but, unlike synthetics, looks good enough to wear out socially. Made from the world's best merino, grown by merino sheep in New Zealand's Southern Alps, it's exceptionally warm, soft and cosy.
The interior of each Realfleece garment has a terry knit construction, with loft that has been brushed to create air pockets that trap air and lock in body heat. The outside has a smooth, stylish, air-permeable jersey finish.
Realfleece garments are ideal to wear during low aerobic sports, such as hiking, and to warm up or warm down from high aerobic sports, such as running.