Mica Heliskiing Website Gets a New Look
It's worth a look for the intro alone!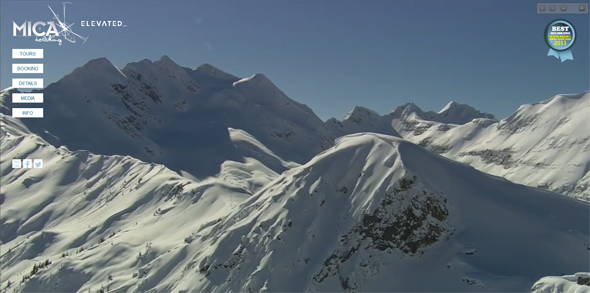 Mica Heliskiing has just launched a sweet looking new website. It has all of the info that the last one had but with a jazzed up new intro page. Your entire screen wil be filled with a new Mica Heliskiing video that will surely make starting your work week more difficult. I think I have watched it three times already.
Check it out here: www.micaheli.com
It looks like they still have a few spots open for the season too...