Kingfisher Heliskiing Finds a New Home
Doors to the new lodging open on December 15th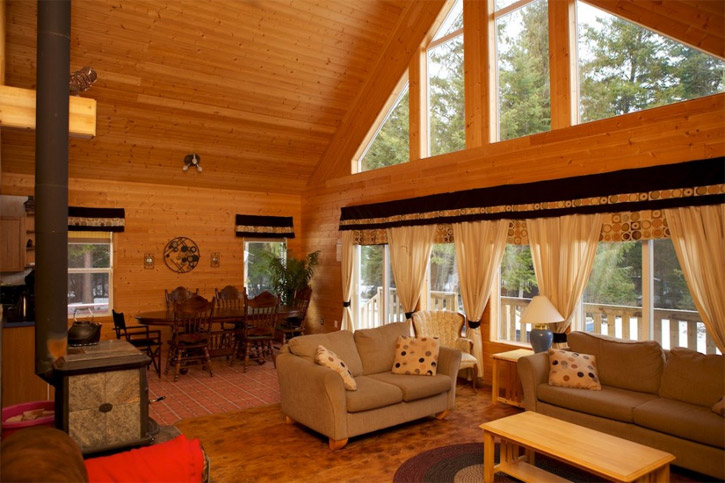 After three years of searching, Kingfisher just tapped into the motherlode. Kingfisher Heliskiing is the proud new owner of The Gold Panner Resort, an iconic landmark nestled at the base of the Monashee Mountains in Cherryville, British Columbia, Canada. Kingfisher is glad to put down some roots and the local community will benefit from even more visitors when Kingfisher expands the Gold Panner Resort to a full-time, year-round operation.
The famous resort and campground has been welcoming summer visitors for generations. Long before that, Gold Panner Resort was at the heart of the gold rush from 1863 to 1930. Over $112,000,000 of gold in today's dollars was mined in the area. Owners Tim Shenkariuk, Matt Devlin, and Ed Lewis say "To be able to lay down roots in such a beautiful part of the world is indescribable. We are excited to become permanent residents of the community."
Another huge benefit for the new base of Kingfisher Heliskiing is being less than an hour and a half from the Kelowna International Airport (YLW) and easy to get to right off Highway 6.
The Kingfisher Heliskiing crew was out testing the snow in late November, and conditions were looking like mid season. These pictures and video show them getting after it and having some fun in the sun. British Columbia has been getting dumped on over the past couple weeks, and there is a week more of it in the forecast.
If you've been looking for a way to go heliskiing in BC's legendary Monashee mountains, then 2015-16 is the time to go! Give them a call and reserve your seat today.
1-855-475-3399