ENTER to WIN at Heli Ski Adventure with CMH Heliskiing and Atomic Skis
PLUS Chris Benchetler will join you!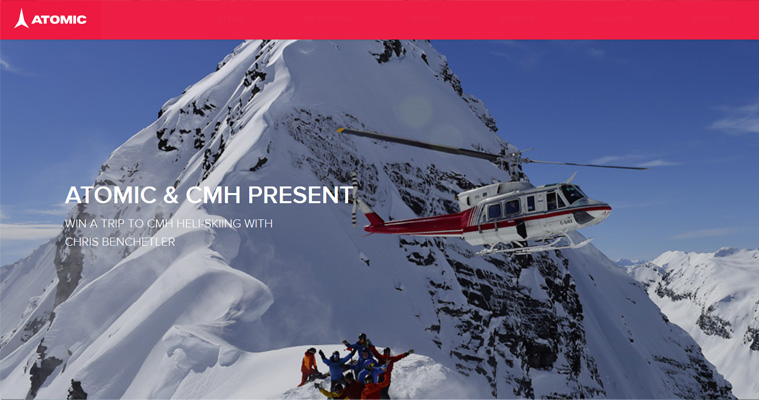 Dreaming of skiing like a pro? How 'bout skiing with a pro at one of the legendary CMH Heliskiing lodges? All you have to do is sign up for the Atomic Skis newsletter. Simple. Winners will be announces at the end of November.