Check out this year's magazine from Selkik Tangiers Heliskiing
Why not add another ski mag to the library this Fall!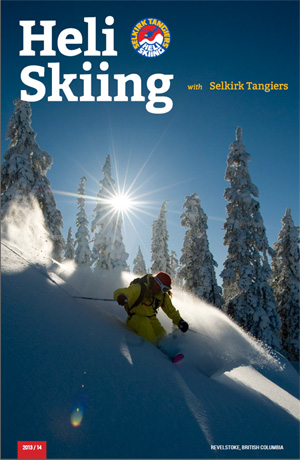 The weather is just starting to turn up in Revelstoke BC promting the fine folks at Selkirk Tangiers Heli Skiing to release their annual issue of the STHS Magazine. You can download it for free here and catch up on all things Selkirk Tangiers. Of course, there is their marketing material in there but it is mixed in with some fantastic imagery from their 50,000 acres of premium terrain.
If you are planning a heli skiing vacation this winter, the STHS Magazine has all the info you need from getting to Revelstoke, where to stay and what to expect once your boots step out of that helicopter.
Check out the mag and enjoy the stoke as we begin the decent into winter.
Click here for more info on Selkirk Tangiers